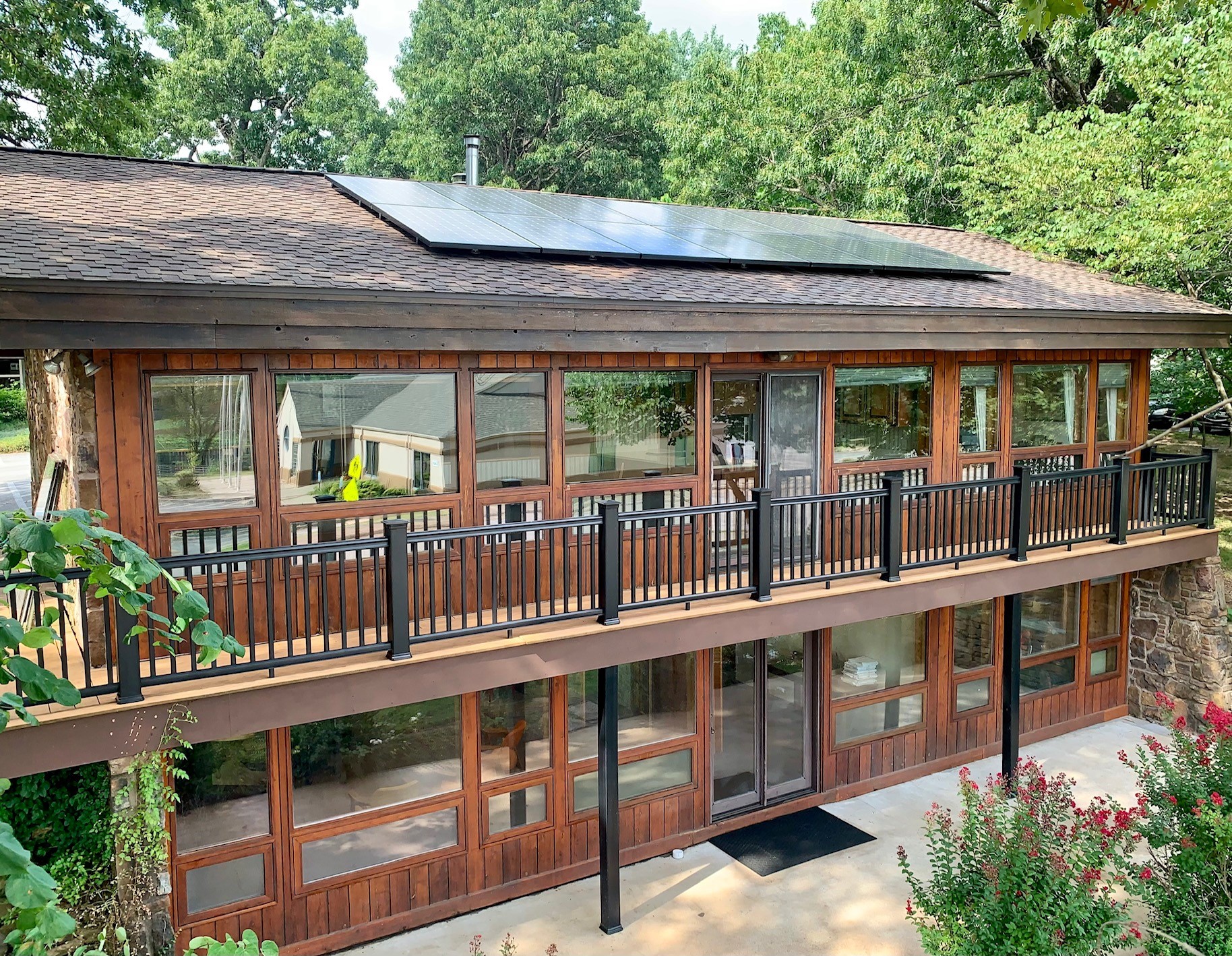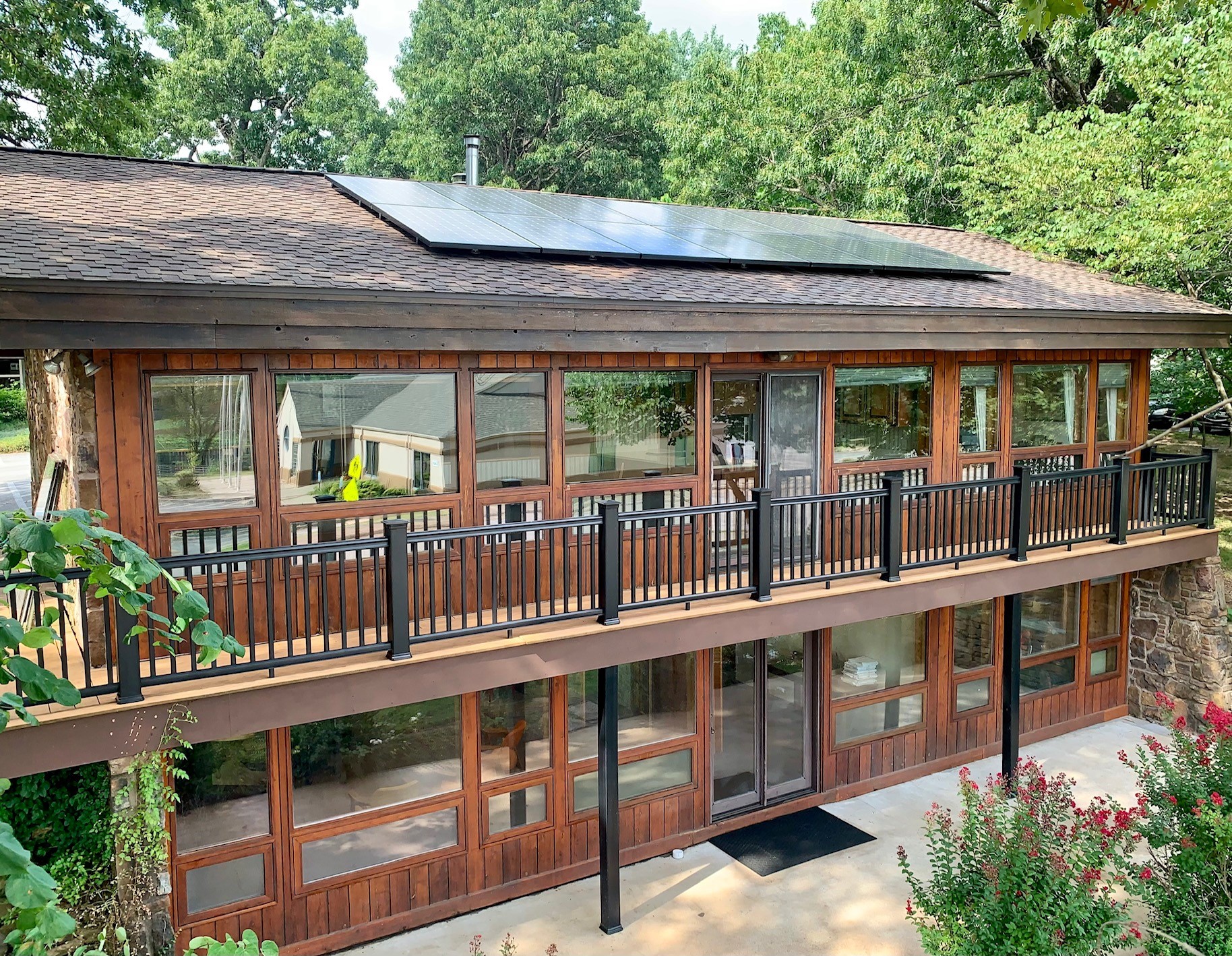 1305 SOUTH 8TH STREET, ROGERS
Stitt Education, Holistically-Green-Living Model Home/Education Center
This passive solar home was originally built in 1978 as an energy efficient model home. This past year, an "Extreme Makeover" was performed—solar panels w batteries and a heat-pump water heater were added; appliances were updated in style and for energy efficiency. The home is "net-zero" with extra sun-power to charge electric vehicles.
Bedrooms: 2
Bathrooms: 2.5
SqFt: 2,276
Price: Not Published
DIRECTIONS: The address is 1305 South 8th Street (this street is also 71B)—the house on display is on the east side of the street in Rogers AR. It is on the south side of Rogers—just a block north Rogers Heritage High School's new baseball park.
The Stitt Group (originally Stitt Energy Systems, Inc.) has been in Rogers for 43 years. Since then, the company has designed and built many homes including NAHB's Home of the Year in 1999. All of the homes designed and built by the company are highly efficient and many are Net-Zero. The home on this year's Parade was the first home the company designed and built and is now , after an extreme make-over, "Net-Zero PLUS with solar PV's, integrated storage batteries and an EV charging station. This Parade home is now part of the company's commitment to Clean Energy Education and it serves as an "Education Center."
Stitt Education | Holistically Green Living
1305 South 8th Street, Rogers
479-636-8745
holisticallygreenliving.com